04/02/2011 Spring Time News
If you are having trouble reading this email, please try the online version.

Premiere Napa Valley Breaks Records!!
On Thursday Feb 24th, before the main event, Porter Family Vineyards hosted 7 Coombsville vintners in our caves to show case our wine lots to the trade. This annual event was a huge success and we were able to see the fruits of our labor at the auction on Saturday.

The Napa Valley Vintners' 15th annual wine futures auction to the trade on Feb. 26 broke records, totaling nearly $2.4 million in sales.

Our own lot, 5 cases of 2008 Duet (a Sryah and Cabernet blend), brought in a proud $4200. The winning bidder was Cashe Road Liquor & Wines in Oklahoma. They had an opportunity to taste our "Duet" at the Coombsville Premiere party.

More Fun in the Snow...

The Napa Valley has been rainy and wet for most of the winter. So how did we beat the blahs of our grey skies you ask??

We traveled to Park City, Utah to participate in Red White & Snow, a benefit to raise funds for the National Ability Center. Mother Nature could not have been more kind, offering warm brisk days filled with wonderful people all joined together to support this amazing cause. It is a great privilege as a winery to be able to help support such great organizations! Together we raised over $300 thousand dollars for the center. We hope that you visit their website for more information or to find out ways you can get involved. While we were in town we met with a local broker of wines, and it looks like Porter Family Vineyards will be available to you shortly! Stay tuned for upcoming details.

We also visited Wolfdale's in Tahoe City who hosted a great trade tasting so the local restaurants and retailers could come and try some great Napa wines to carry for their customers. Don't be surprised to find our wine all around the lake this summer. We took a quick drive over Mt Rose to visit the folks at Whispering Vine Wine Co, in Reno NV. They were celebrating the opening of their new South Reno location. Over 100 local people came out to celebrate and learn about the great wines from Napa Valley. Us along with 12 other vintners represented our valley with pride.


Spring Release UPDATE!
The 2009 Porter Family Vineyards Chardonnay is being released in the spring shipment to our wine club members. Wine Club members check your box for special offers from the winery.
We have opened a few bottles here at the winery to test the waters, and….. WOW. The initial reaction to this wine was so good; we decided we had better get it out to our club members before all of our visitors scoop it up. If you are not yet in the Wine Club, come join us today.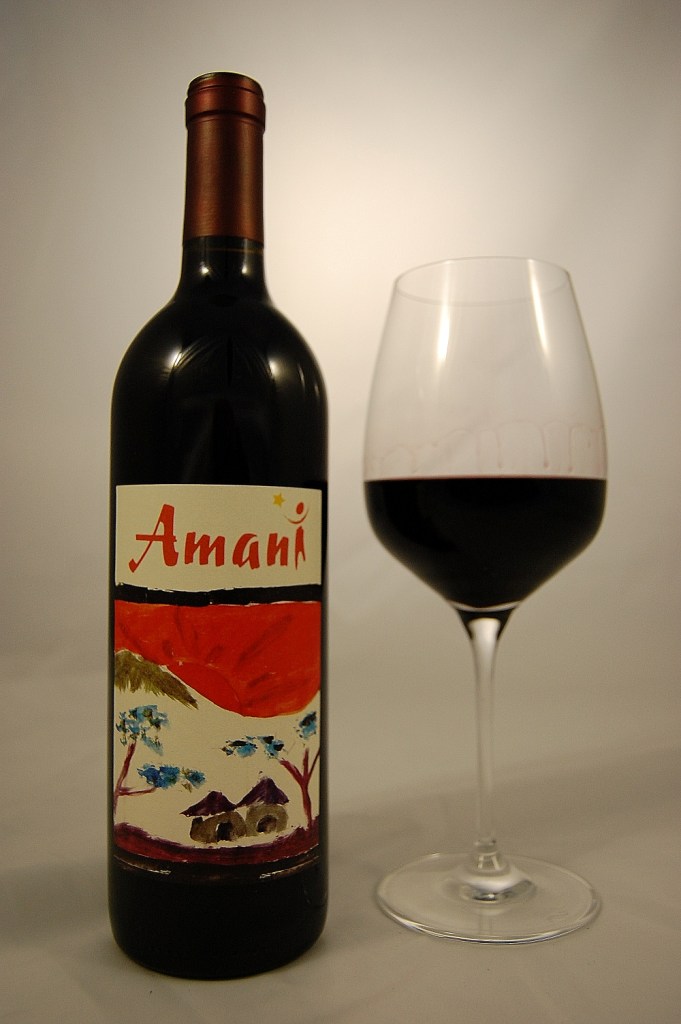 This wine is a non vintage blend of 2007 and 2008 varietals from the Porter Family Vineyard estate. ALL proceeds from your purchase benefit the Amani Children's Home at the base of Kilimanjaro in Tanzania. An organization supported by the Porter Family since 2005. BUY IT NOW!

Dare we say spring is here??

The month of March we saw our fair share of rain, with only 3 dry days in the month, but it seams that once again the sun is shinning on us in Napa. The signs of spring are not the same everywhere you go. Here in Napa birds are singing and buds shoots are starting to open. While the vineyards up valley are starting to experience bud break, the vineyards in Coombsville have a while to go. But that doesn't mean spring isn't in the air, or on the trees here at Porter Family Vineyards.

The grape vines may not think it is time to bask in the sun, but the apple tree does. The gang here at Porter Family can't wait to get our vegetable garden planted, so we can share our harvest with our guests. Imagine sitting outside on an Adirondack chair, sipping some amazing Rosé and taking in the valley views from high on top the mountain. Come enjoy a day with us.
BOOK A TOUR TODAY